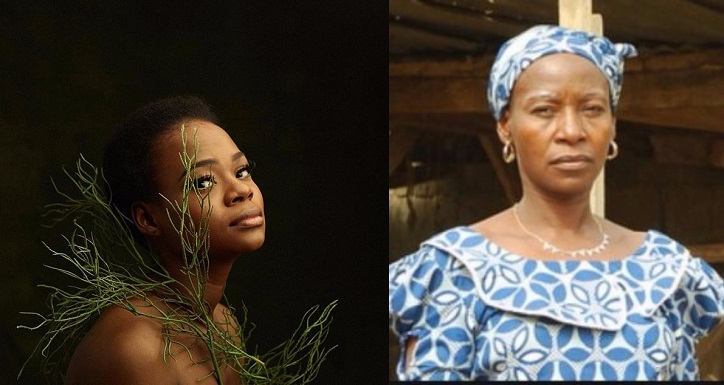 Nigerian Super model Olajumoke Orisaguna's mother Ramota Kamorudeen speaks up one year after the sudden success of her daughter.
Mrs. Kamorudeen is now the happiest woman on earth especially for the fact that her daughter can now speak passable English and is assisting the family financially.
The excited mother who granted the interview said: "I can't express how happy I am that my daughter is now educated. I pray God should not stop His mercy on us. I am now reaping the fruits of my labour. I pray to God for long life, so that I can enjoy this more and more. My advice for her is that she should be humble, kind, respectful and most importantly be prayerful."
Olajumoke's mum has being visiting her in Lagos since fate made her see help via celebrity photographer TY Bello who she bombed her photo shoot of British Nigerian rapper Tinie Tempah in 2016.
Olajumoke now has one of her younger sister living with her as she has been responsible for the upkeep of her siblings and parents including in-laws back in Ire, Osun state
This event doesn't have any galleries that can be viewed