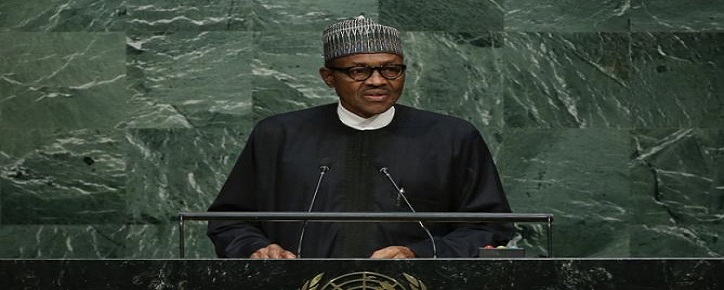 I love Nigeria, I no go lie, for inside here I have full rights as a citizen, Infact whenever I am boarding an international flight back to Nigeria you need to feel the air of arrogance around me, it's the only place I can really call home and of course there's no place like home.
I remember being stopped once by an immigrations officer who said "madam your passport is no longer valid, because he saw some scribbling which had been done by my niece on my passport. I stood there looking at the man nonchalantly
Me: ….ehen…so what's next sir? Officer: Wait on that side, Hehehe I started laughing Me: …Oga you can keep the passport jor, in any case, the penalty will be to deport me and I'm saving you the stress as I am on my way there myself; I finished with a sarcastic look and the guy eventually handed the passport to me as he realized he was dealing with real craze.
Now tell me why I won't fight and die for NIGERIA? Do I have another Country? Tell me why I wouldn't militate and fantasize when a Political Party boldly and unequivocally declares a mandate of CHANGE? Then my spiritual father was announced as the running mate to the "Man of Change"…
Pastor Prof. Osinbanjor had been my spiritual father since 2010 and I can attest to the fact that he is a forward thinking man, full of integrity, ideas and most especially a desire to impact lives and he had this compelling aura of sincerity around him; five years with him as my pastor and never a time when he asked us for prophet offering or donations of that nature…himself and his wife pastor Dolly will rather give to the needy at every given opportunity. I held on to this and the fact that I could trust him to think properly before accepting an offer to be PMBs running mate, I had also heard a lot about PMBs incorruptible heart and that was enough for me so I went totally mad, Facebook, Instagram, Twitter, SMS, Phone calls, T-shirts, Town hall meetings towards the presidential elections…then I hit the streets, I had to get a voters card at all cost, my one vote will count, I gave my staff one day off to enable them get theirs as well…this is me who had never participated in any elections in Nigeria before now. I will hold small meetings to subtly sensitize people on the reasons why we must take the bold step even at the cost of a revolution, I will show them pictures I had taken abroad and explain to them that the only difference between those countries and Nigeria is bad governance and here was an opportunity to take our destiny in our hands…I will listen in on discussions at the filling station, in eateries, in clients offices, and seize an opportunity to talk about Change. Nigerians were passionately expectant
…months later results were announced and more than ever, I had HOPE in Nigeria, Nigerians celebrated in different ways. I quickly started processing my drivers license…Hian PMB is going to be president and I couldn't be found wanting, I wanted to be able to proudly say to the Road Safety officers that all my documents are intact and I won't pay a dime as the country will be sanitised. I looked for my tax card and dusted it…I needed to be that change that I expected.
It's been one year of change now, this change hasn't exactly been as smooth as we hoped, Someone help me tell "The Peoples General" that we appreciate the effort that has been put into defeating Boko Haram, yes o…Boko Haram is obviously not having it easy anymore. Our indefatigable General we are aware that foreign investors are looking towards Nigeria in recent times…ejor èkinwonfunwa o, we are also elated by the fact that public officers are reducing their allocations theoretically but we will like this effected. Baba we are enjoying the "name calling" and all the "gates" that are opening from Dasuki to dollar in soak away, Deziani to NNPC…but we will like to know where the recovered finances are going. My gallant president, you don't know how proud I feel when the military sends out a communiqué assuring us that perpetuators of evil will be surely dealt with like in the case of the abducted colonel that was killed, it is painful but we feel better that we no longer hear things like "every nation has it's problems and terrorism is ours: olohunmaje
However, Nigerians are suffering sir, we don't mind a vit of inconvenience if it is for a longterm solution. Still permit me to report that my generator that rested for the first few months after change has suddenly been overworked in the past few months till it has eventually parked up, Baba we have been without fuel for over a month now, just tell us that this is the path to a permanent solution on the Premium gas matter and we won't feel this apprehensive, Baba the value of the dollar to the naira seems to be competing with blood pressure of suffering Nigerians, if it doesn't come down our economy will be paralyzed totally like BP patients after a crises, Baba oooooo Policemen that are old enough to be my father are still asking me "anything for the boys?" this one pain me o…Baba the hand of the law is shaking around the corrupt people who ate the Nigerian Heritage and we aren't hearing of any firm closures, the judiciary is corrupt? thank goodness we have a SAN as your deputy he must fix it promptly like he did for Lagos State…Baba how could a budget presented by your government read N387,980,200 for renovation of Aso Rock guest house when children are roaming the streets? we know you didn't write that budget but we also expect that this change will not give room for such open display of sycophancy, Lecturers in Universities are still asking students for bribe o
No Baba don't tell us the state of the country was worse than you expected when you came into power, we will not take that from you, you are a General, we expect you to be ready at all times. We expected you to hit the ground running as soon as you took that seat knowing that the challenge was huge and you aren't too young. Baba you have assumed the role of an international observer to different countries while your house needs close observation! Yes o, while you tour countries in search of opportunities for us we are dying, as important as some of these trips are, the People's General must learn to trust the people he surrounded himself with and delegate some of these travels to members of his team
President Muhammadu Buhari you are still the change we need, we will not run away when we hear "Change" in 2019 because you will awake to your responsibilities like the lion that you are and remind us why we put you in that office…we do not expect our "Rome to be built in a day" but we expect to see the foundation being laid. Baba a dollar will not be equal to one naira, that's ridiculous but the naira value has to grow tremendously during your tenor. Are you aware that it is now business as usual in the civil service? After your elections people were resuming work by 7:30am but now they come at 12:30pm, baba that's a slap right in the middle of your face!!! Corruption fight needs no sentiments, do what you have to do, you took up the responsibility and you will deliver, you are our symbol of hope, you can do it. Amidst all distractions, the people are your greatest resources, we know you are a micro manager but we are sure you can find a few people to trust, don't let them be redundant, make them work. Nigerians put you there with their blood, make us smile again…I want no personal favors from your government, if Nigeria is good, I will benefit from it in my domain.
We are not interested in political parties, we are PRO-NIGERIA. Long Live Nigeria, Long live Mr. President, NIGERIA MUST BE GREAT
This event doesn't have any galleries that can be viewed